Our philosophy
We believe that every event should help create a cherished memory. At Artisan Oddities & Entertainment we know our values:
Provide perfectly executed, unparalleled entertainment

Offer the most creative and forward thinking entertainment solutions

Hand pick the BEST artists in Texas who are also a pleasure to work with

Create, design and execute all costumes and send out only the best

Treat all our clients like creative partners in the event journey
We hope AOE will become a member of your events family, and that you will become a part of ours as well. Let's make something beautiful together.
There are no "do overs" when it comes to special events. You've got one chance to make it count. Work with a company who's reputation you can trust. You'll have one less thing to worry about and sleep better at night knowing AOE has you covered. Demand quality when your reputation depends on it. Call Artisan Oddities to find out what we can do to make your life easier.
What makes us different
At Artisan Oddities we love to get creative. We specialize in creative solutions and spectacles to make your event run smoothly and sparkle with magic. Known as "the Vogue of entertainment", AOE only sends artists and costuming that has been designed and selected by our team of stylists with experience in the fashion industry*.

We're passionate about building memories and experiences that will last a lifetime. Our team of AOE staff and entertainers have been chosen because they are reliable, the most outstanding talent in Texas, and a true pleasure to work with. Artisan Oddities is the clear choice for quality and style with a reputation you can trust. We even have the awards, photos, videos and client reviews to back it up.
*AOE Owner Linsey Lindberg worked for the high end Italian fashion house Max Mara for in their NY Showroom and for Brooklyn based fashion designer Ggrippo for his line Trash-a-porté.
*San Antonio Sales Member Miriam Jesaijes styled fashion photo shoots for top European magazines Marie Claire, Elegance, Libelle, and Margriet as well as for European theatrical producer Joop van den Ende.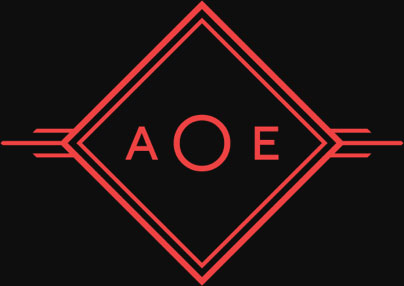 About AOE
Artisan Oddities & Entertainment is the most celebrated specialty entertainment agency in the South West. From our costumed entertainment, an in-house costume shop, dedicated sales and production team, AOE is where you go when you need entertainment that stands leagues beyond the rest. Known as "the Vogue of entertainment*", our uncompromising commitment to quality, style and forward moving creativity means we're on the vanguard, setting pace for high-end entertainment that breaks the mold. When you need entertainment that is both exciting and out of the ordinary, AOE is the trusted source for quality.
Our Promise to you:
• Our artists will always be "corporate appropriate" and "family friendly" unless specifically requested otherwise
• Our team will be on-time, professional, courteous and will work to make your day run effortlessly
• Your event will be Instagram worthy and 100% unforgettable!
• Artists will refrain from eating or drinking at events unless approved by the event planner
Linsey Lindberg
Linsey Lindberg, AOE owner & founder, is an entertainment veteran. As a touring variety artist Linsey performed for 15 years in over 15 countries at special evens, festivals, circus, cabaret, TV and shows around the globe. Linsey holds 5 Guinness World Records for feats of strength and has ben a recognized icon for women's empowerment. Linsey was named to More Magazine's Top 50 Fierce Women List alongside such notable women as Opera Winfrey, Michelle Obama, Lady Gaga & Ariana Huffington. Today Linsey calls San Antonio, Texas home and is the managing owner, head costumer and visionary for Artisan Oddities.
Austin
Caty Mae
Caty Mae studied circus arts in LA where she also booked rock bands with Can of Jam. She toured with George Carden Circus International and traveled competing in Aerial competitions and teaching circus arts. After many years of touring and traveling, she relocated to Austin and started working corporate events with AOE.
In 2015, Caty began working with AOE on the sales team to become the first of many "Entertainment & Creative Services Ninjas" She is now heading the Austin branch as VP, Sales and Event Production. Some of her most memorable attributes to our company have been "Moonrise Kingdom" themed entertainment, Mexican Icon Look-a-likes, Flash mobs, and aerial direction & rigging.
Dez Roberts
Dez started with AOE as a performer, many moons ago. In early 2018, she joined the Austin Sales Team, as the Entertainment & Creative Services Ninja. Having a background in both performance and sales, Dez has a passion for delivering magic and is so excited to collaborate and create around Austin!
San Antonio
Miriam Jesaijes
Born and raised in the small country: the Netherlands and moved a couple years ago to Texas. Now my life here in San Antonio with my love Dries and beautiful daughter Rhive.
As a former fashion stylist, I was lucky to have travel the world and work in so many different places, work with amazing people and have seen so many interesting cultures. I enjoy the diversity in the tasks leading up to the big day of the event and see the vision come to life. I love the details, to work with people and let people enjoy life!