Our philosophy
At Artisan Oddities & Entertainment we believe there are no second chances when it comes to the first impressions, and we live by that when it comes to making your event special. Our team is dedicated to creating and providing high quality entertainment options that stand out from the rest. Put your mind and heart at ease, knowing that AOE and our stellar reputation have you covered, from start to finish. Contact us to find out how we can make your event magical!
What makes us different
At Artisan Oddities, we are wildly passionate about immersive entertainment. We specialize in creative solutions and over the top spectacles to make sure your event runs smoothly and sparkles with magic.
We're in the business of making memories and event experiences that will last a lifetime! The AOE team has spent countless hours choosing highly talented artists and entertainers that are reliable, take passion in their craft, stand out in their field, and are a true pleasure to work with. Artisan Oddities is the clear choice for quality and style with a reputation you can trust; we have the awards, photos, videos, and client reviews to back it up.
Let's work together too and ensure your event gets that curated AOE experience!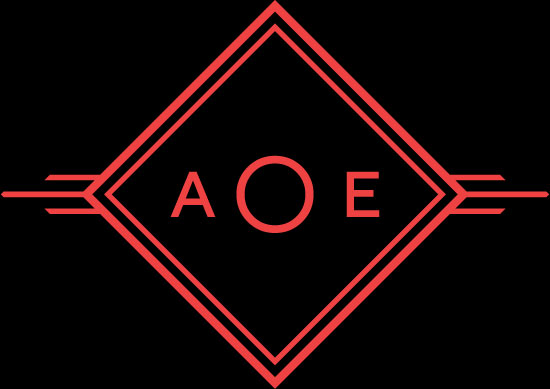 About AOE
Artisan Oddities & Entertainment is the most celebrated specialty entertainment agency in the South West. Our uncompromising commitment to quality, style, and forward-moving creativity means that we are on the cutting edge of high-end entertainment. From our in-house costume shop, our dedicated sales and production team, and with branches in Austin, Dallas, Houston and San Antonio, AOE is the go-to for immersive entertainment that stands leagues beyond the rest. When you desire entertainment that is exciting and out of the ordinary, AOE is the clear choice!
Our promise to you:
• Our artists will always be "corporate-appropriate" and "family-friendly," unless specifically requested otherwise.
• Our team will be on-time, professional, courteous, and will work to make your event run effortlessly.
• Artists will refrain from eating or drinking at events, unless approved by the event planner.
• Your event will be social media worthy and 100% unforgettable!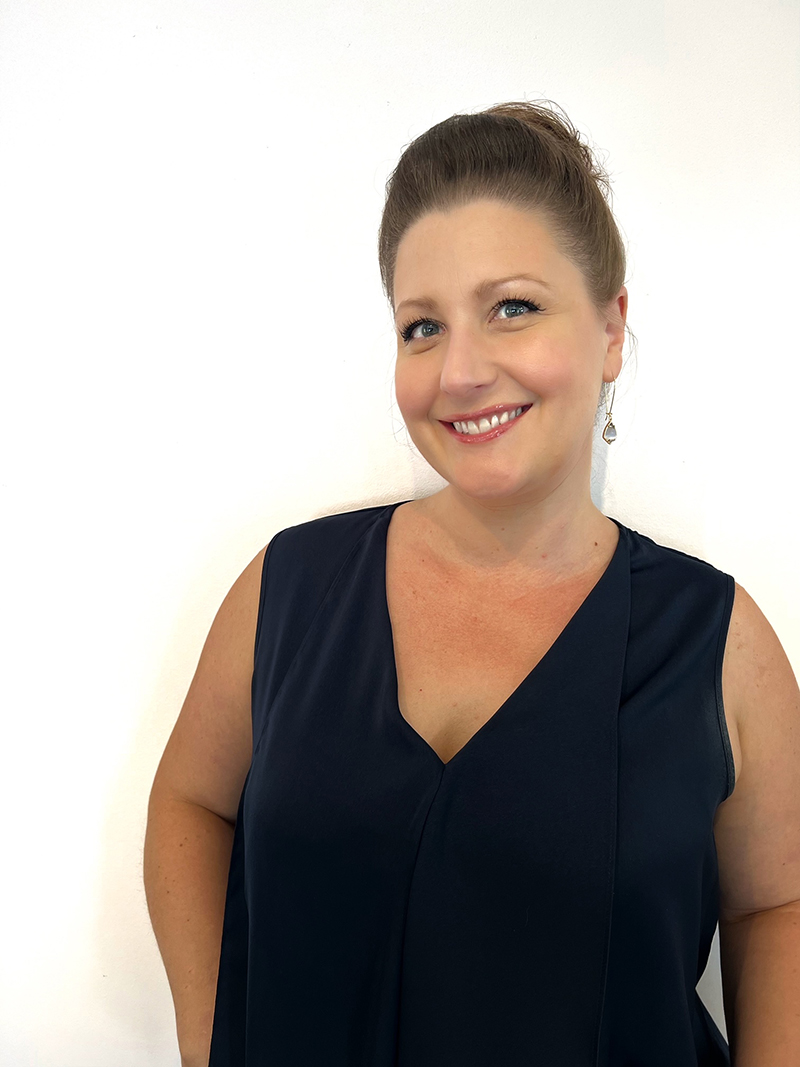 Linsey Lindberg
Linsey Lindberg, AOE owner & founder, is an entertainment veteran. As a touring variety artist Linsey performed for 15 years in over 15 countries at special events, festivals, circus, cabaret, TV and shows around the globe. Linsey holds 5 Guinness World Records for feats of strength and has been a recognized icon for women's empowerment. Linsey was named to More Magazine's Top 50 Fierce Women List alongside such notable women as Opera Winfrey, Michelle Obama, Lady Gaga & Ariana Huffington. Today Linsey calls San Antonio, Texas home and is the managing owner, head costumer and visionary for Artisan Oddities.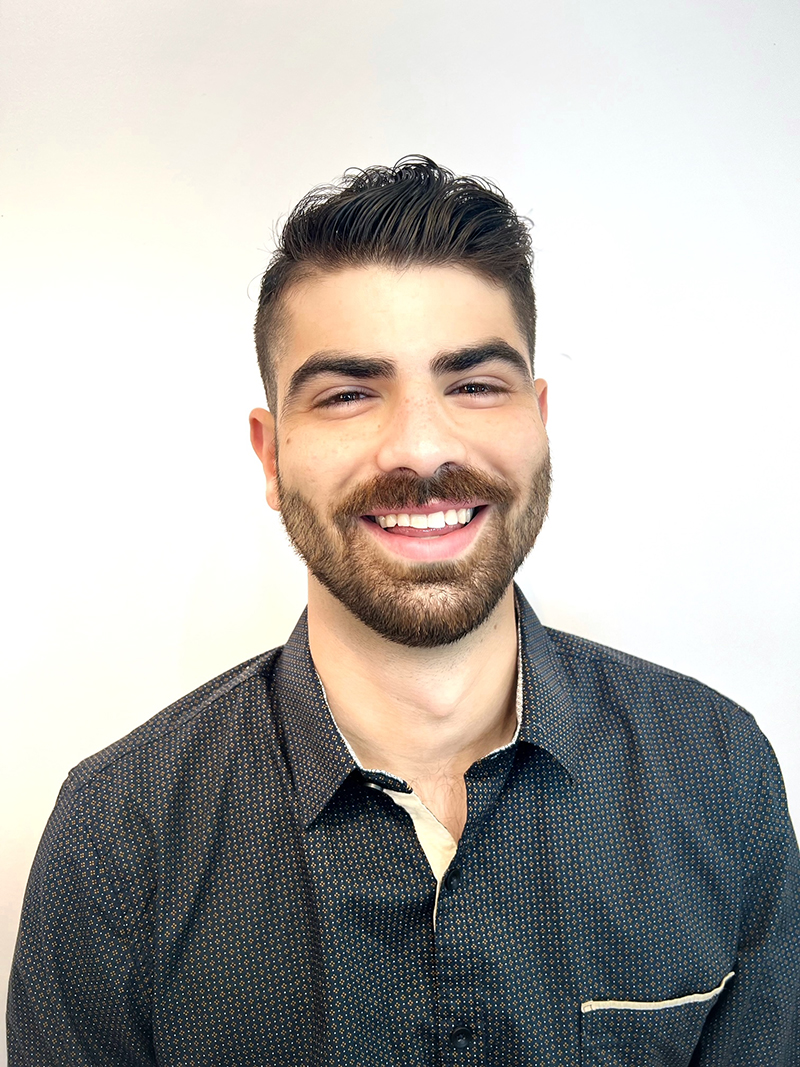 Juan Morales IV, AOE Austin
Juan Morales IV is a Texas native from San Antonio that recently started his career in events. While in college he spent time working with AOE as a living statue performer and learned then how fun live events can be! Within his first year at AOE Juan has been quick to learn the industry and played a role in providing entertainment for dozens of events. Juan loves to make sure everyone is taken care of the day of the event and will always put his best foot forward when it comes to making the event fun for everyone!
Aimée Weiss, AOE San Antonio
Originally from New Orleans, Aimee was birthed into the world of the entertainment industry with her father being one of the top agents in NYC in the 60s' and 70s' and her Mother being a prominent singer. She hails from a long line of artists as her grandfather was Pee Wee Whitewing, a well known musician in the world of Country Western Swing, playing with the likes of Hank Thompson and Lefty Frizzell. Aimee gravitated towards dance as a small child and over time her love of dance has transformed into World dances. She studied Middle Eastern and Asian Dances and eventually found her niche in the entertainment community as a Classical Oriental Dancer and Bellydancer. She also teaches dance locally and all over the US.
As working with Artisan Oddities provides a platform to use her background with the entertainment industry, she truly feels at home and is grateful to be able to use her knowledge and creativity to help clients and artists a like.
Truett Adams, AOE Dallas
Goodness, what an adventure it has been. Truett grew up in Dallas, TX. After graduating from SMU with a degree in Theater Studies, she ran away with the circus. She trained in Dallas, and then jumped on a caravan and lived an adventure through the US and Canda. Winding up on Ringling Brothers, Truett met her fiancé. They adopted two amazing dogs and let their roots grown in Dallas, TX. Truett joined AOE, following her friend, Kelli Brown, who did amazing work opening up the Dallas Brach in 2022.
Jenny Gacy, AOE Houston
Jenny is a multimedia artist and graphic designer working as a professional creative for over a decade. She began working as an event artist for Artisan Oddities in 2013 -- it's a long story, but it involves a man walking his homemade robot. From the smallest of thumbprint portraits to the largest of interactive murals, she is thrilled for the opportunity to bring even more art to the already culturally-rich city of Houston.
Kelli Brown, AOE Bookkeeper
At the young age of nineteen, Kelli ran away with the circus. She joined Ringling Bros & Barnum and Bailey in 2010 and toured the entire U.S and parts of Mexico performing in countless arenas, TV stations, Radio, and parades, such as the Macy's Thanksgiving parade.She was taught a wide variety of skills by circus artists from around the world, leaving her with a wide variety of techniques. After leaving Ringling in 2013, Kelli continued training, performing in various shows, and began her journey in teaching the Circus Arts in 2014. She has taught Circus Arts & workshops for eight years including in Sao Paulo, Brazil. She has now put roots down in her hometown of Dallas, Tx where she lives with her husband Julio and two dogs, Nina and Panda. For her, working in the entertainment business is a dream come true in that any possibility can be manifested into reality with the right critical thinking. She truly loves watching these breathtaking ideas and creations come into fruition in front of the audience's eyes.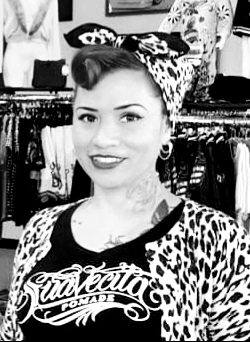 Bertie Fernandez, AOE Head Costumer
Bertie is an aspiring costume designer, cook, organizer, laminator and LED enthusiast. A true renaissance woman, who loves to spend time with her family asleep, cook mediocre food and pretend to restore her 1954 Chevy.